Avis wanted to demonstrate the lengths to which they'll go to serve their customers with a new press campaign that highlights the 'promise' of the brand.
Working with Photographer Ian Winstanley who was comissioned by McCann Erickson we produced the shoot and found the perfect location and cast locally.
"Bill had shot a film at the Airport we used, and as he's lots of contacts in the South of France, helped us put this important shoot together in no time at all."
– Ian Winstanley, Photographer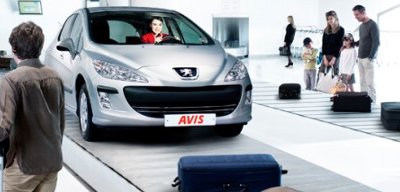 This is not the first Avis shoot we have produced. Starting in 2006 we have helped Ian and McCanns supply Avis with quality images that capture the essence of the Avis brand for their European Photo Library and when you hire a car from Avis you'll see a selection of images we had the privilege to produce.
We are delighted to say that we're helping a second shoot for this campaign in summer 2011 in the south of Europe.
We're here to help you with your project no matter what stage you're at. So please call or mail us with any questions you might have.