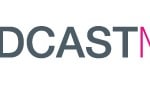 We have helped our good friends at Brandcast of London with their regular E Cancer programme for healthcare professionals.
We've shot in Paris and Vienna using multi camera teams to film a panel and interviews.
Brandcast developed and launched www.ecancer.org in 2007. ecancer is an award-winning online open access peer-reviewed journal and web.tv channel targeted at oncology professionals. The channel was launched in response to the need for an independent cancer platform for scientific dissemination and to improve communication between cancer scientists and clinicians in Europe. There were over a million video views in 2011, extending the reach of worldwide congress material and maximising the impact of key data through Europe's leading community for cancer professionals.