We have helped many Corporate and Commercials shoots in Europe since 2003
We have helped a lot of Corporate and Commercials shoots in Europe since we started out in 2003.
We have worked on shoots for some of the world's biggest brands and are particularly strong with Lifestyle and Corporate work.
We have producers in five countries ready to assist you with your project.
Location Scouting &Permits
Crew, Equipment, Casting, Costumes
Hotels, Catering, Logistics
Line Production & Payments
Research, & Translation
Here are just a few of the projects we have assisted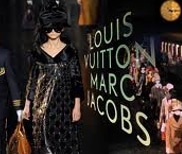 Louis Vuitton
We have had the pleasure of helping a number of Louis Vuitton related projects over the years.
We helped a Louis Vuitton project about the legendary Keith Richards in London, supplied the team that shot the 2012 Marc Jacobs collection shows in Paris.
We have worked on a lot of fashion content and also assisted the Chanel Karl Lagerfeld shows in London, Cortefiel and Pedro de Hierro in Paris, and worked on HBO shoots for a documentary about Vogue, interviewing Stella Mc Cartney, and Marc Jacobs.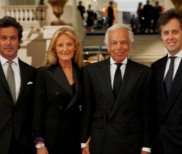 Ralph Lauren
We have helped our good friends at TVC of London with many shoots for Ralph Lauren.
Covering stories as diverse as the St Germain store opening to Mr Lauren's car collection show at the Louvre in Paris.
We've worked on shoots for many other luxury and quality brands including Rolex in Paris and Geneva, Mont Blanc in Monaco, Grey Goose and Ellen von Unsworth, Camus Cognac, Gucci, Range Rover, Nespresso and Peninsular Hotels.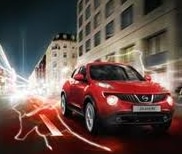 Nissan Juke in Paris and Rome
We supported and researched some great content that involved up and coming bands for the launch of the Nissan Juke in Paris and Rome.
We've done quite a lot of automotive related projects over the years helping Land Rover, Range Rover, Lotus, Avis, Aston Martin, Honda and Renault.
Most of the team here is obsessed with cars, so we welcome anything to do with them.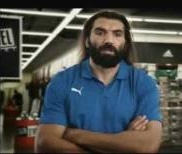 Rebel Sports with Sébastien Chabal
We line produced a series of comic commercials shot in Paris for eponymous Kiwi/Aussie sports retailer, Rebel sports.
Featuring the rugby legend, Sébastien Chabal who is a charming fellow (unless he's running towards you at speed on a rugby pitch we guess!) we shot on a series of night shoots in Paris where we mocked a store to look like a Rebel Sports one down under.
We've worked on commercials and corporates for a host of other consumer and retail brands including Sekerbank, Heineken, Nokia, Sony Experia and many more.